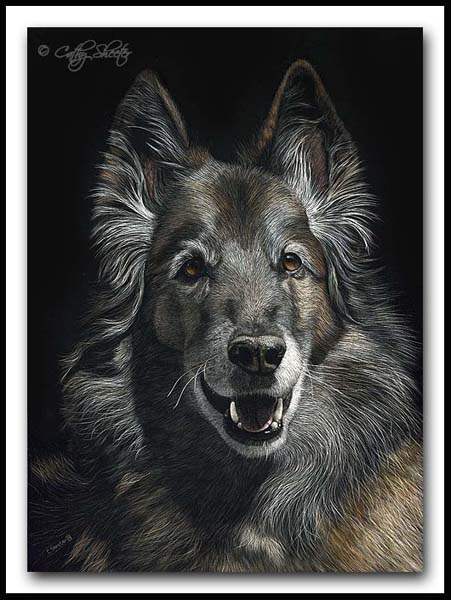 To view 100% details of this work click on the image above. To return to this page use your back button.

The Story Behind the Art

Alysse was asweet Belgian Tervuren owned my by good friend. She was an AKC Champion and Utility Obedience dog. Her family feels truly blessed to have had her in their life for so many years. She is greatly missed.

"Alysse"
12"x9"
Scratchboard and Ink
Belgian Tervuren