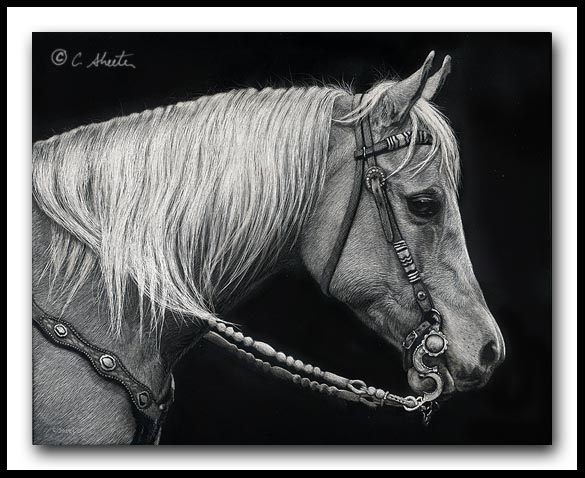 To view 100% details of this work click on the image above. To return to this page use your back button.
The Story Behind the Art
This cute little quarter horse was keenly watching a herd of cattle waiting his turn to participate in a cow cutting portion of a ranch versatility competition. He was definately targeted on the cattle and very excited to go to work. I enjoyed the intricate work on the bridle and his enthusiastic expression.

"Keen"
8" x 10"
Scratchboard
American Quarter Horse
Original Available
e-mail to inquire
Prints Available