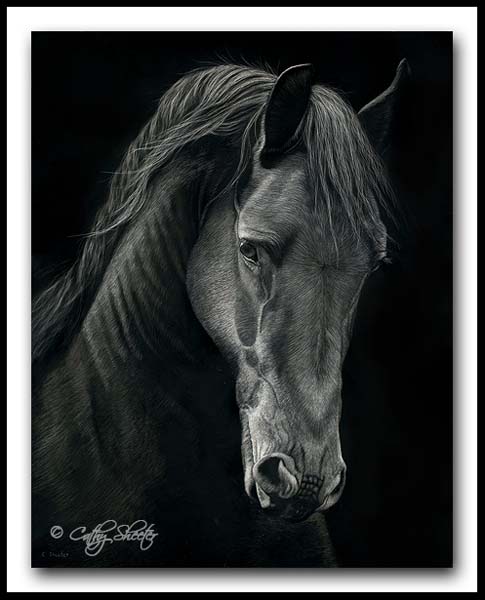 To view 100% details of this work click on the image above. To return to this page use your back button.
The Story Behind the Art
The Friesian breed of horse is originally from Holland. The have become increasingly popular in the United States as well, as the classical 'knight horse'. They are almost always solid black without any white markings and have an elegant upright stance and movement. They have long been one of my favorite breeds of horse, however I am not sure I will ever own one! This beautiful mare was photographed at a Friesian Inspection that I photographed in Colorado in 2010. I loved her noble expression.

"Friesian Fantasy"
14"x11"
Scratchboard

Original SOLD
Prints Available