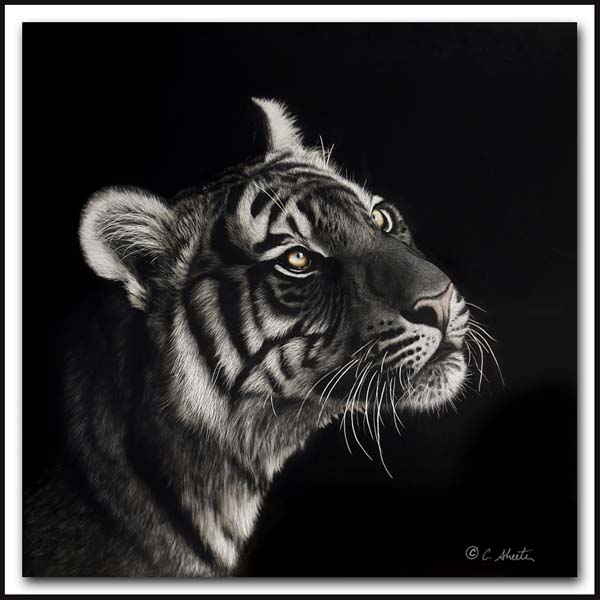 To view 100% details of this work click on the image above. To return to this page use your back button.



"Luminescent"
24"x24"
Scratchboard (touch of colored ink)
Bengal Tiger
Original SOLD
Prints Available
20% of the sale proceeds from the original artwork were donated to "The Wild Animal Sanctuary" in Keensburg, CO. The reference for this image is their tiger "Simon" from a photo I took there when he was young.