Spring 2020 Cathy Sheeter 3/4-day Photography Workshop
Date: May 3, 2020 (6 AM to 1:30 PM)

Price: $75


Location: Valhalla Resort - 2185 Eagle Cliff Rd.; Estes Park, CO 80517 - (970) 586-3284
This is a special add-on option for participants in Cathy's Scratchboard Workshop or Julie's Pyrography Workshops. This 3/4 day class is limited to the first 15 students that sign up. The class will run from 6 AM to 1:30 PM on May 3 and is designed to help students learn how to use the camera they have, to the best of its advantage. Learn how to take your camera off of the automatic settings and take over some of the controls to improve the photos you get right out of the camera. Learn to compose images in the camera and understand when you need to change different settings and what each setting does.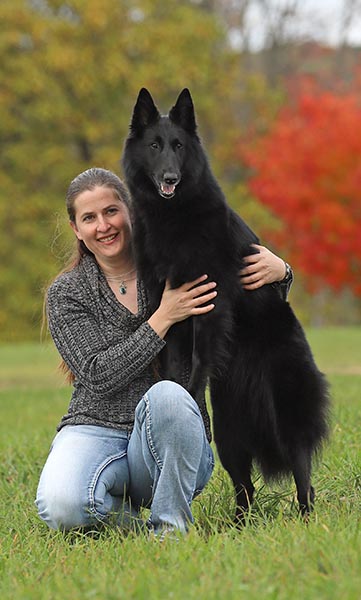 The Instructor
Cathy Sheeter is an accomplished nature photographer, as one of only 18 Master level photographers in the Mile High Wildlife Photography Club. She has also won a top ten award, and many top 250 awards, in the North American Nature Photographers Assoc. (NANPA) annual competition out of over 10,000 entries each year. Her photos have hung in museums and been featured in calendars. She uses her photos predominately as references for her scratchboard artwork.
About the Photography Workshop

Join Cathy to learn how to take your camera off of the 'auto' setting and take over some of the controls to get better photos of wildlife and nature. Learn what aperture, shutter speed, and ISO mean and how they interact with one another. Learn to evaluate lighting situations and know when and how to change various settings to get sharper and better exposed photos. Get an understanding on when to use flash and how to adjust various settings to get the best results out of your camera. Start composing photos in the camera. In the afternoon Cathy will demonstrate basic photo editing techniques, such as cropping, resizing, converting a photo to black and white, adjusting exposure, reading a histogram, and if time allows a very basic introduction to using layers.
The Itinerary
We will start this workshop with the rising sun at 6 AM on May 3, 2020 to capture 'the golden hour', when the sun first comes up in Rocky Mountain National Park. This class will involve some easy walking (less than 1/2 mile on fairly flat surfaces) as we wander around looking for things to photograph and talking about exposure and lighting. It will also include driving through the park looking for wildlife. We will break for lunch at 11 AM and meet back at Valhalla at 12. From 12 to 1:30 I will demonstrate the basic photo editing techniques listed above.
The Location
Estes Park is the gateway to iconic Rocky Mountain National Park, which is just minutes from our resort location; Rocky Mountain majesty is right outside the door! This workshop also falls during peak spring bird migration, and you will get to share in Cathy's expertise of local bird life. Some of the wildlife that we may see on these drives include elk, moose, bighorn sheep, coyote, mule deer, marmots, pica, and a myriad of bird species. Our drives will occur during the best hours for photography lighting and wildlife viewing. Bring your camera and be ready for some spectacular landscapes and wildlife photography opportunities, and be inspired by our natural world at its finest! You will go home with photos and memories to last a lifetime!
Needed Equipment
This class is useful for anyone with a film slr, digital slr, mirrorless, or point and shoot camera with a zoom lens. For wildlife photography Cathy suggests a zoom of at least 300-400 mm (in camera zoom or zoom lens), but we will work with what you have available. Please bring at least two extra batteries for your camera (and your battery charger) so that you don't run out of batteries while we are out shooting. At least two 32 gb or one 64 gb memory cards is suggested (but always better to have more than you need!). Students may wish to bring a monopod or tripod with ball head, if they have one, especially if you are shooting a camera with a large lens. No prior photography experience is required.


Please indicate on your registration form the make and model of camera that you will be bringing with you to this workshop to allow me to familiarize myself with its features ahead of time.
Photography Workshop Fees Include
One-on-one expert instruction and hand outs.
Student Expense
Lodging: Cabins are available at Valhalla Resort (970-586-3284), or you may choose other Estes Park hotels and resorts. Students need to be available at 6 AM sharp for the best morning light.
Transportation: Students are responsible for their transportation to Beaver Meadows Visitors Center just outside Rocky Mountain National Park. We will carpool from there.
National Parks Entry Fee: We will car pool into the national park. Each vehicle will need either a National Parks Annual Pass card holder in the car, or you can purchase a 7 day pass for $35, which will be good through the duration of Julie or Cathy's class.
Meals: Cabins at Valhalla are equipped with kitchens or kitchenettes and cooking utensiles, for those wishing to cook. There are also numerous delicious restaurants in Estes Park. All meals are at the expense of the student.
Registration
To secure your spot in this special add-on photography class, complete this registration form and email it to info@cathysheeter.com along with your PayPal payment (below), or via mail with check to Cathy Sheeter (email info@cathysheeter.com for my mailing address).  Cathy will take enrollments until March 15, 2020.  50% of your enrollment is non-refundable after Jan. 31, 2020 date.  This workshop is limited to 15 students, however a minimum of 6 students are required to hold the workshop.  Full payment is due by March 15, 2020.  Cathy reserves the right to cancel with full refund if the minimum of 6 students are not registered and paid in full by March 15, 2020, or if inclimental weather prohibits it.  Students must be at least 18 years of age to participate.   
***PLEASE DO NOT MAKE TRAVEL ARRANGEMENTS UNTIL AFTER MARCH 15, AND YOU HEAR FROM CATHY THAT THERE IS A SUFFICIENT NUMBER OF STUDENTS TO HOLD THE WORKSHOP.
Payment
Please use the PayPal Button below to make a payment to secure your spot, or email me at info@cathysheeter.com if you would like to mail a check.


Questions? Call 303-717-2138 or email Cathy