Spring 2020 Cathy Sheeter Scratchboard Art and Wildlife Photography 5-day Retreat
THIS WORKSHOP IS FULL!
If you would like to be put on a waiting list for the spring class, or notified of plans for a similar fall workshop in October please email me.
Dates: May 3-May 8, 2020

Cost: $750 - 5-day Scratchboard Workshop (starting 9 AM on May 4, through 4 PM May 8 - orientation 4 PM May 3) - This Class is FULL

$75 - Optional Photography Add-on Instructional Class (6 AM to 1:30 PM on May 3)
Location: Valhalla Resort - 2185 Eagle Cliff Rd.; Estes Park, CO 80517 - (970) 586-3284

Please note that Valhalla Resort does not allow pets or smoking in their cabins.
Scratchboard is a unique subtractive art form, where the artist uses a variety of abrasive tools to remove a surface layer of dark ink and reveal a layer of white clay that is underneath. This class will take students through every step of the creative scratchboard process from how to choose suitable photos to how to use a wide variety of tools, create realistic textures, achieve subtle shading, color their works and correct mistakes. Mornings before class, and evenings after class, will include optional drives into stunning Rocky Mountain National Park where we will view a variety of wildlife and birds in their natural habitat.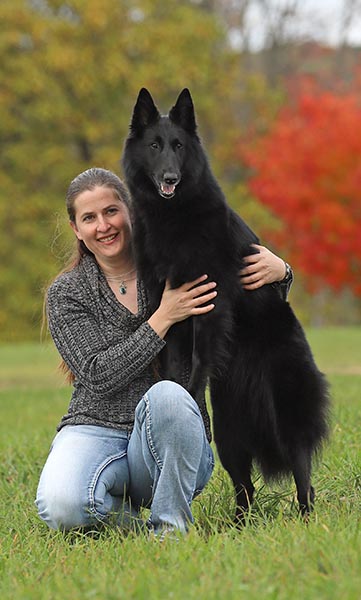 The Instructor
Cathy Sheeter is one of only 16 Master Scratchboard Artists worldwide, as accredited by the International Society of Scratchboard Artists (ISSA). She has won ISSA's top awards at their annual exhibitions and currently serves as President of the organization. Cathy is also a Signature member of the Society of Animal Artists and has won their top honor twice. Her work is renowned for its life-like realism and attention to details. Cathy's scratchboard work can be found in museums, private, and corporate collections across the globe. Her national and international awards are numerous, and grow each year. Cathy has been teaching workshops in scratchboard and clayboard for over 8 years, with many students returning again and again for more fun and learning, often commenting that it is "one of the best classes they have ever taken" and "I never thought I would have so much fun in an art class"! Cathy teaches in a fun and relaxing manner, and takes the fear out of scratchboard! She gives extensive guidance to each and every artist in the class, adapting her teaching to their skill levels and personal style.

Cathy is also a very accomplished nature photographer, as one of 18 Master level photographers in the Mile High Wildlife Photography Club. She has won a top ten award, and many top 250 awards, in the North American Nature Photographers Assoc. (NANPA) annual competition out of over 10,000 entries each year. Her photos have hung in museums and been featured in calendars.
The Scratchboard Workshop


Join Cathy Sheeter, for a one-of-a-kind 5-day/6 night scratchboard and wildlife photography artist retreat. Class are held at the cozy Valhalla Resort, just minutes from Rocky Mountain National Park, nestled just outside the town of Estes Park. From 9 AM to 4 PM will be dedicated to intensive scratchboard instruction, which will cover everything you need to know to have a strong foundation in the art of Scratchboard! Students will get extensive hand-outs, detailed lectures, and many demonstrations by Cathy, and plenty of one-on-one time as they work on their personal projects while learning this fun art form. Students will leave the class with a well-developed understanding of how to create a variety of realistic textures, scratch with subtle shading, and add color to their scratchboard works. Students coming in with Scratchboard experience will still gain great insight on how to take their work to the next level! Most students will finish between one and two works of art over the five days of instruction, plus several smaller group assignments. Students do NOT need any previous scratchboard, drawing, or art background to learn, create and go home with amazing artwork that they will be proud to hang on their walls!
Think you can't do art? Think again! If you have the desire to learn, you will be amazed at what you can create with expert guidance to help you! I love working with people just starting into art!
The Wildlife Photography
Estes Park is the gateway to iconic Rocky Mountain National Park, which is just minutes from our resort location; Rocky Mountain majesty is right outside the door! The proximity to the park allows us to enjoy morning and evening wildlife game drives each day through Rocky Mountain National Park, for nearly unbeatable North American wildlife photography and viewing opportunities! This workshop also falls during peak spring bird migration, and you will get to share in Cathy's expertise of local bird life. Some of the wildlife that we may see on these drives include elk, moose, bighorn sheep, coyote, mule deer, marmots, pica, and a myriad of bird species. Our drives will occur during the best hours for photography lighting and wildlife viewing. Bring your camera and be ready for some spectacular landscape and wildlife photography opportunities! You will be inspired by the natural beauty of this area! You will go home with photos and memories to last a lifetime!
Click HERE for information on the optional instructional photography class before the scratchboard workshop.
Scratchboard Workshop Fees Include
All tools, inks, and ampersand brand scratchboards that students will need to complete up to two personal projects and all group assignments will be provided. Reference photos for one to two projects are provided. Students may bring their own references for a second project, if time allows, and the photos are suitable for the student's skill level. Students will receive many hand-outs with lecture notes, demonstrations by Cathy, and expert group and individual instruction from 9 AM - 4 PM each day for all five days, with a one hour break for lunch.
Student Expense
Lodging: A limited number of cabins are available at Valhalla Resort (970-586-3284), or you may choose other Estes Park hotels and resorts. Valhalla Resort is offering students one night free if you are staying there for the duration of the class. Mention that you are in the scratchboard class with Cathy to get this deal! Shared rooms/cabins with other students may be available if you let me know in advance. Julie Bender will be leading a Pyrography class these same dates, and you may be matched up with one of her students who also wishes to share a room.
Transportation: Students are responsible for their transportation to and from Valhalla. If you are flying in, I can try and match you with someone else who is arriving at a similar time to share a rental car. It is about 1 1/2 hour drive from Denver International Airport to Valhalla Resort. A shuttle is available from DIA to Estes Park, if needed.
National Parks Entry Fee: We will car pool into the national park each day. Each vehicle will need either a National Parks Annual Pass card holder in the car, or you can purchase a 7 day pass for $35 good for the entire class duration (one per vehichle, not per person).
Meals: Cabins at Valhalla are equipped with kitchens or kitchenettes and cooking utensiles, for those wishing to cook. There are also numerous delicious restaurants in Estes Park. All meals are at the expense of the student.
Registration
Payment
Questions? Call 303-717-2138 or email Cathy

THIS WORKSHOP IS FULL!

If you would like to be put on a waiting list for the spring class, or notified of plans for a similar fall workshop in October please email me.
What Students say about Cathy's Workshops:
"Without any doubt Cathy Sheeter is one of the best workshop instructors I have experienced... and there have been many. The amount of information conveyed is beyond expectations and Cathy makes it easily understandable to her students and is always open to inquires about methods. She supplements with excellent written materials which is a real bonus.  I think the best part of Cathy's teaching style is her ability to verbally share her many years of experience (and mistakes) through demonstrations in a way that is humorous and informative." - Sherry L.

---------

"I have taken several classes by Cathy over the years and I learn new things in every single one! She teaches in a fun, but informative way, and answers every question I have. Although I had done some scratchboard in the past, Cathy introduced me to a lot of new tools and techniques, which helped me improve my work. The best part of the class was all the one-on-one feedback and suggestions that she gave me (and each student) as we worked on our projects. It really helped having her expertise to fix mistakes and seeing why something doesn't' look right, and then how to fix it." - Jennifer M.

--------

"I have been taking scratchboard lessons with another instructor for almost 6 months and I learned more in Cathy's class in three-days than I have that whole time with the other teacher! First rate class- she is very knowledgeable and openly shares information. Cathy was able to break everything down in easy to understand language, with great demonstrations, and constructive help, so that both me and my husband were very successful with our projects. We look forward to taking additional classes from her in the future." - Donna S.

--------

"This was my very first time doing scratchboard and I was really nervous that I wouldn't be successful when I started the class, because I am not that good at drawing, and I always heard you couldn't fix mistakes. Well Cathy was able to take my fears away and showed me how forgiving Scratchboard can be. The whole class had a ton of fun, laughed a lot, and I couldn't believe how great my first project turned out under her guidance! It's one of the best pieces of art I have ever created and I have been working in some other mediums for a lot longer. I am giving it to my son as a gift for Christmas! Every student in the class was very successful and produced great artwork! OK, so some of them were already good artists, but for most of the class it was the first time doing scratchboard, and that was the result of a great teacher. Thank you Cathy, I can't wait to do some more scratchboard projecs." - Laura R.